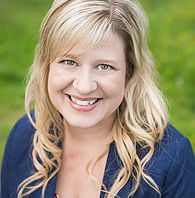 Welcome to Attachment Theory in Action! Our podcast is dedicated to therapists, social workers, counselors and psychologists who are working with clients from an attachment-based perspective. Interviews are conducted with individuals who are doing clinical work as well as leading attachment theory researchers.
Your host, Karen Doyle Buckwalter will introduce you to Andrea Chatwin, who will discuss sleep-related issues with children.
Andrea Chatwin is the Founder and Clinical Director of A Child's Song.
Andrea holds a master's degree in Counselling Psychology and has extensive experience as an Early Childhood Mental Health Clinician. She specializes in effective responding to attachment and trauma, particularly focusing on children who have had caregiver losses and placement disruptions.
Andrea founded A Child's Song as a result of her passion for supporting adoptive and foster families in developing strong parent child connections. She is committed to providing adoptive parents the tools they need to be therapeutic parents.